Leading the Industry.
Setting the Standard.
Making products built to last 9 lifetimes.
"the design of this furniture will bring many years of use."  "I can safely say that the return on investment...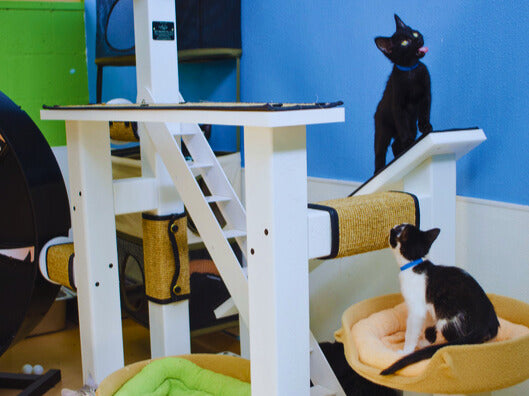 In 2015 Crijo Partnered with Heather Lewis of Animal Arts in co-authoring some guidelines for properly furnishing communal cat rooms...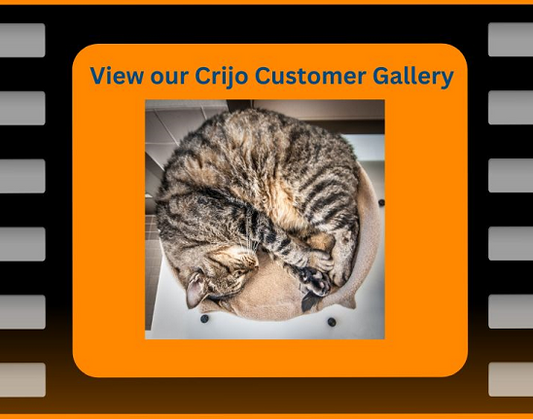 https://youtu.be/3vRJTXNhP78 Crijo Customer Gallery by Caron Duckworth
Comfort and Care with Crijo.
At Crijo Pet Products, we pride ourselves on providing exceptional feline enrichment products. Crijo cat trees and cat condos are designed to withstand heavy use by multiple cats and are known for their durability and quality. With nearly two decades of experience in the animal welfare community, we understand the importance of easy disinfection, a pristine appearance, staff convenience, and long-term value. Our products cater to all sizes and types of facilities, including non-profit organizations, municipal facilities, boarding facilities, cat cafes, veterinary offices, and veterinary hospitals. Our DESIGN STUDIO offers tools to help you, your architect, or your facility designer find the right enrichment products for your construction or renovation project. Click the link to request access to Crijo's DESIGN STUDIO today.
Solutions for every cat
in every space.
Companies and organizations across the USA use Crijo products to help create the best environments for our feline friends. Today our industry-leading products are in over 500 facilities across 45 states.
We take pride in the fact that all Crijo products are manufactured in the United States in partnership with the Opportunity Center.
We guarantee your product is produced from the finest, safest and sturdiest of materials for optimal use.
Your purchase is safe and secure with the latest technology to protect your information and your purchase.
Trusted Shipping & Delivery
We work with trusted carriers to provide the best delivery service and rates for each and every customer.